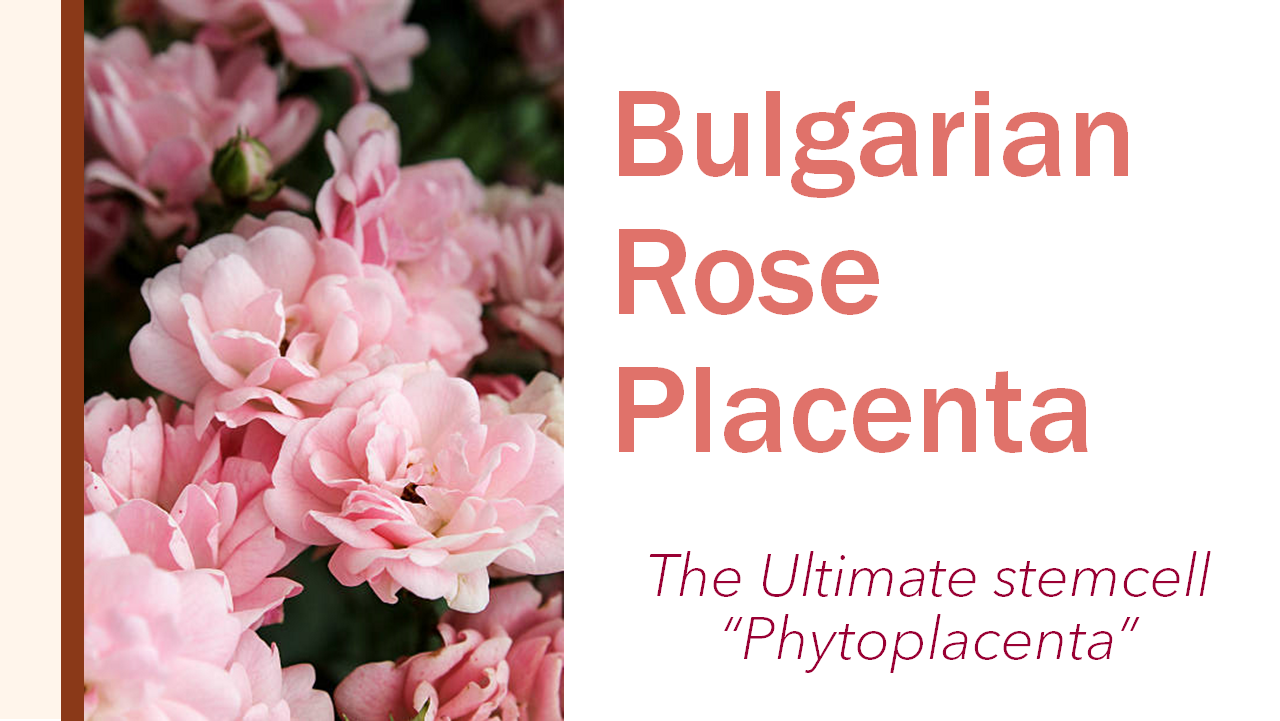 What is DYNACE Rocenta?
DYNACE Rocenta loaded with pack of polyphenols, vitamins and essential minerals from unique ingredient.
With DYNACE Rocenta you can have health functions of the ultimate stemcell "First Pytoplacenta" derived from Bulgarian rose and precursor of NAD+ which is NMN (nicotinamide mononucleotide) to Reverse your age and also, with different types of selected superfood to boost your metabolism and immunity.
The uniqueness of DYNACE Rocenta
1. Substituent of animal placenta
One of the main ingredient in of DYNACE Rocenta which is the ultimate stemcell Phytoplacenta derived from Bulgarian rose extract to give a same effective result as animal placenta with the scientifically proven.
2. Small Molecules, high absorption, high retention
One pack of DYNACE Rocenta with small molecules of ingredient can absorb by the body quickly with high retention rate in the body and enhance cellular kinetics
3. Combination of high purity and natural ingredient
DYNACE Rocenta only use the natural and pure ingredient to develop a powerful product to provide the largest function to
the body.
4. Superior Coating
The ingredient of the DYNACE Rocenta coated with innovative multilayer coating to protect the active compounds from being oxidized. The superior coating can help to extend the storage lifetime, to prevent nutrient loss and increase the retention time in the body.
5. High concentration
One pack of DYNACE Rocenta packed with high concentration of polyphenol, amino acids, protein, peptides and vitamins to boost skin natural collagen creation and boost cellular metabolism.
6. Free of chemical or trace of animal
Ingredients in the DYNACE Rocenta free from chemical, only using water extraction in process and all ingredient is plant based.
7. Suitable for halal and Vegetarian community
DYNACE Rocenta is free from animal based which is suitable for vegetarian consumer and no ethical problem. Process under halal certified manufacturer.
8. High stability
Innovative multilayer coating of DYNACE Rocenta as a protection to protect from loss of nutrient and being damaged by the free radical.
9. Simple to consume, easy to carry
Small packet like a pocket size of DYNACE Rocenta easy to carry wherever you go and direct consume when you need it in anytime, anyplace.
10. Non-Allergen
Plant based and non allergen ingredients use in the DYNACE Rocenta.
Phytoplacenta
is a natural plant placenta derived from plant, not animal. Phytoplacenta is found in the heart of the plant or under pistil in the plant which nourishes and protects the plants during its growth. High concentration of amino acids, proteins and peptides in the plant placenta that gives skin's natural collagen creation and cellular metabolism. Phytoplacenta has a distinctive ability to penetrate deeply into skin's hypodermis.
The powerful of healing effect of phytoplacenta can heal the wound rapidly. Phytoplacenta increase 70% of skin oxygenation which can creates more healthy protein to protect and strengthen the structure of collagen that keeps the skin silky and smooth. This ingredient also stimulates circulation, to make the skin cells regenerate faster to firm the skin and to reduce the wrinkles and fine lines.